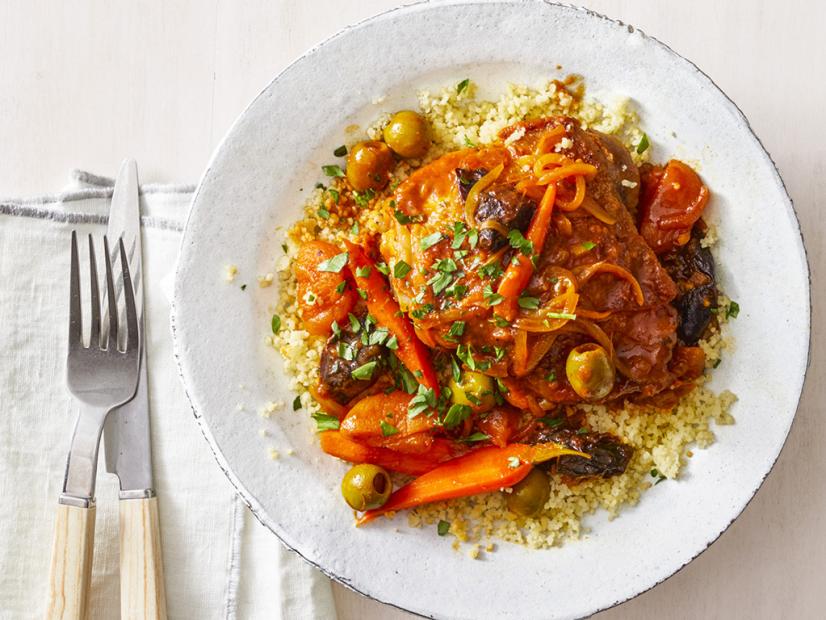 This recipe is thick with 'em, and your taste buds will be thick with Moroccan chicken pleasure. This exotic tasting dish is a delight to the crowd!
Preparation: 10 min Cooking: 30 min Supplement: 5 min Total: 45 min Portions: 4 Yield: 4 servings
Ingredients
1 pound boneless chicken breast, skinless –
2 teaspoons salt
1 onion,
2 cloves garlic,
2 carrots,
2 stalks celery,
sliced 1 tablespoon chopped fresh ginger root
½ teaspoon paprika
¾ teaspoon ground cumin
½ teaspoon dried oregano
¼ teaspoon ground cayenne pepper
¼ teaspoon ground turmeric 1
½ cup chicken broth
1 cup tomatoes crushed
1 cup canned chickpeas,
1 drained zucchini, sliced
1 tablespoon lemon juice
Steps
Steps 1
Season the chicken with salt and brown in a large saucepan over medium heat until almost done. Remove chicken from pan and set aside.
Step 2
Sauté the onion, garlic, carrots and celery in the same pan. When tender, stir in ginger, paprika, cumin, oregano, cayenne pepper and turmeric; sauté for about 1 minute, then stir in broth and tomatoes. Return the chicken to the skillet, reduce the heat to low and simmer for about 10 minutes.
Step 3
Add the chickpeas and zucchini to the pan and bring to simmer again; cover the pan and cook for about 15 minutes, or until the zucchini is cooked through and tender. Stir in lemon juice and serve.
Nutritional value per serving: 286 calories; 36g protein; 27.9g carbohydrates; 3.7g fat; 66.8mg cholesterol; 2127.8mg sodium. Complete nutrition