Ingredients 
Dough Amounts: 600g Super Flour
125g Normal Butter
1/2mk Natural Yagurt
2mk Sugar powder
Small glass of water flower.
almond node amounts:
Kelo poached and purified
400g sugar powder.
2 butter top spoons.
2 water top spoons.
Yeast Candy Flavor Fanny
Reserve Egg Jam by Almond Quality
Steps:
1 We put the amounts together, we mix the dough with the flower water, the dough gets a little bit coherent, and we leave the dough in the fridge a little bit to complete the other steps.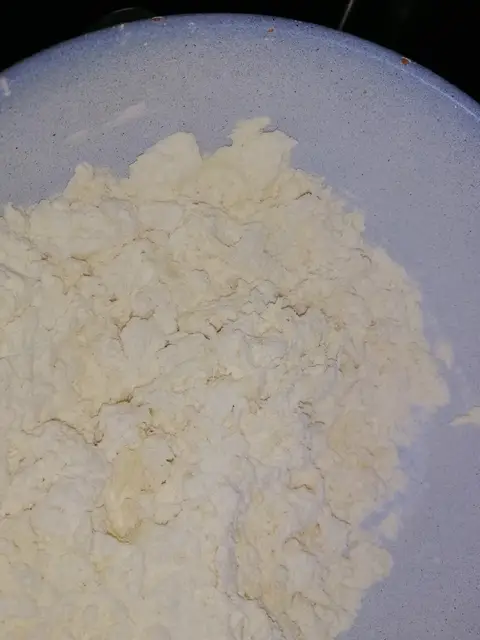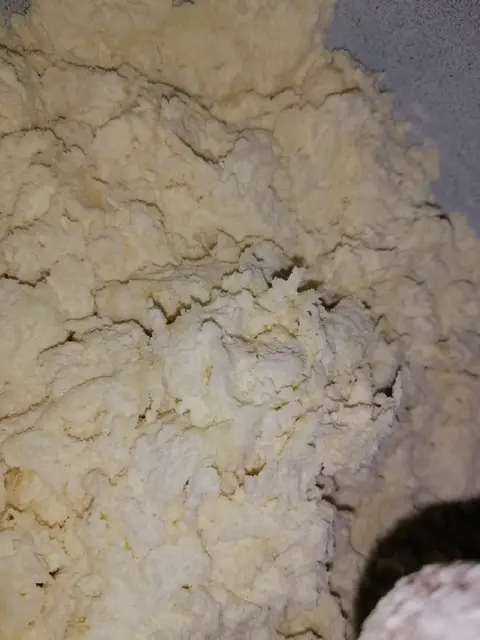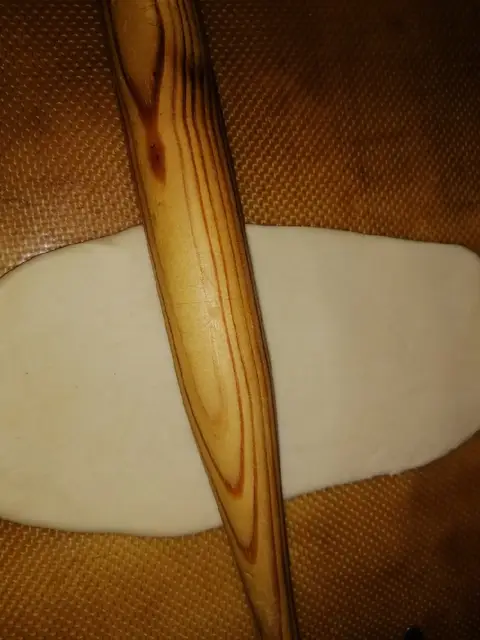 2 We take the poached almonds, we remove the crust, we put it in the blender with the sugar powder, and we grind it well, so we get a coherent mixture, add all the other amounts, and whistle the eggs, if we notice the mixture is dry, and we leave it for half an hour before completing the steps.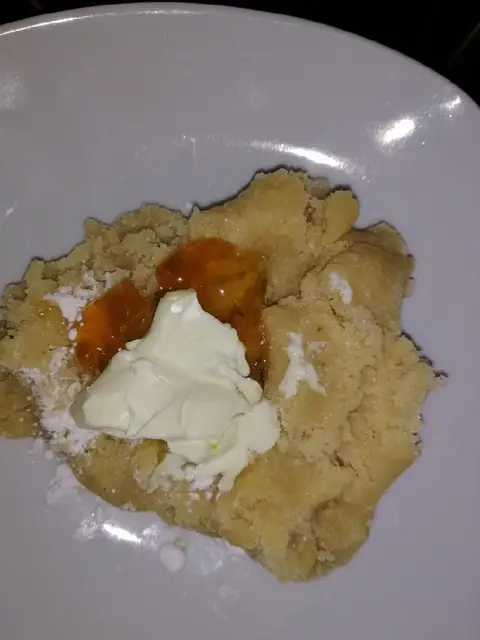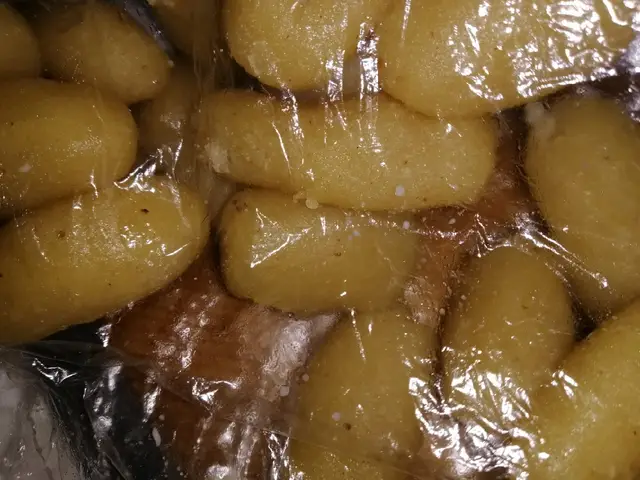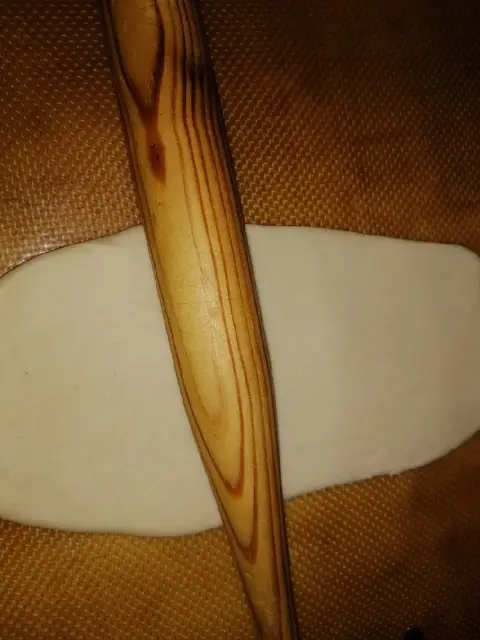 After half an hour, we form the dough, as shown in the images, and we paint it at will, and then we leave it for a whole night, and we only put it in the oven the next day, and before you put it, you prefer butter fat, and you put some dots on the dough using a fork, and you make sure it doesn't burn in the oven and cook it well on all sides.